Editing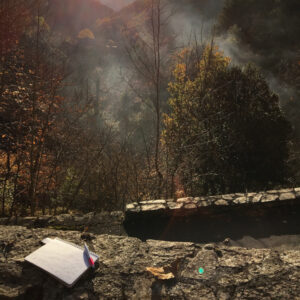 I love helping writers develop their work. I've a keen eye for detail, curiosity for context, and an intuitive process for sussing out issues or questions in a piece. I delve into editing with the aim of advocacy for the writer, their words, and their intent. I've done developmental editing on memoirs and personal essays, copyedited sci-fi/fantasy novels, and been steeped in reading plays, both for my work at a theater company and for my personal enjoyment.
My work life has been based in the non-profit world, from my first job as a shelver at the library to the education director at a visual arts organization, I have a maven-of-all-sorts resume, with skills in graphic design, data management, and communications as well as podcast producing and event photography. I have a BA in Photojournalism and an MA in Interdisciplinary Studies from Southern Oregon University. Throughout all of this is the thread of reading, writing, and helping other writers with their work.
I charge $0.012 per word for copyediting (proofing with light written commentary).
I charge $0.035 per word for developmental editing (more of a deep dive on works in progress with conversations about the content of the piece).
In your outreach message below, please be sure to include a…
little bit about you;
synopsis of your project, including word length; and,
what you're looking for in terms of editing assistance and a preferred timeline

Editing Project Initial Outreach